Linda Ballou Shares Her Adventures on the Coconut Coast of Kaua'i
By Linda Ballou, NABBW's Adventure Travel Associate
As a young woman, I had dropped out of society and landed on the North Shore of Kaua'i. It was a head-spinning transformative time in my life. There, I was introduced to people experimenting with alternate lifestyles and those leading highly creative lives. After a year of Island life, I was brimming with good health and ready to face the future. Now, 45 years on, I yearned to return to the nurturing clime to know how both the Island and I have changed.
Kaua'i is lush with foliage, resplendent with waterfalls, and isolated by tumultuous surf. It is the oldest Island in the Hawaiian chain and has remained undisturbed by the tribal wars that plagued Maui, Oahu, and the Big Island for centuries. The protocols of the 2,000-year-old Polynesian Kapu system were practiced on Kaua'i in relative harmony. It is said that a mantle of mana, or spiritual power, rests over the Island and that it still holds sacred secrets of the ancient culture that ended with the burning of the gods in 1819.
Today Kaua'i easily accessed by a direct flight from Los Angeles to Lihue, the business hub of the Island. The cost of airfare and car rentals has dropped significantly since the price spike during the pandemic.
The Sheraton on the Coconut Beach Resort, a short hop from the airport but worlds away from the bustle of the mainland, makes a good home base for explorations on the east coast of Kaua'i.
When I arrived, the tail end of Hurricane Clive had whipped the Pacific into a churning angry sea. I awoke the next day to gray clouds tinged in pink hinting that I might be blessed with a beautiful day in paradise. My balcony overlooked the hotel courtyard with its generous pool and bubbling spa. Early birds strolled, jogged, and cycled the 8-mile path lining the coast below. Hammocks on the beach park called to me after a morning wake-up swim.
It was time to explore the eastern side of the Island. In nearby Kapa'a, a laid-back remnant of Old Hawai'i, where you can load up on supplies. I suggest you purchase a beach umbrella, a 50 SPF long-sleeved top, reef-safe sunscreen, and snacks for beach picnics. I enjoyed a fresh catch of the day fish sandwich at the Fish Bar Deli for lunch. A cooling fruit smoothie at Luna's is a good any time of day.
The 46-acre Lydgate Chocolate Farm nestled in the mountains above Kapa'a, backed by untrammeled wilderness and owned by a fifth generation Kapa'a family, is the largest chocolate farm in Kauai. The enchanting drive to the farm takes you through a lush valley shaded by towering trees.
An informative two-hour tour is mandatory for chocoholics. It begins with a stroll through a magnificent tropical garden with a guide pointing out the many uses of the plants by the early Polynesians. Stops at covered tasting stations with samples of fruits from the garden and chocolates from around the globe are a special treat. Who knew that the refinement and processing of cacao, the source of chocolate, is as intense and painstaking as that of any good wine. I promise you will leave with a more discerning palette and better understanding of what goes into your favorite sweet treat.
From there I meandered through the mountains on a narrow road framed in verdure to find the Arboretum where there is a forest of Rainbow Eucalyptus trees. These trees are indeed magical, but the trail I had hoped to hike was sloppy with mud because of frequent rains. I decided to head back to the coast.
On the way, I passed 'Ōpaeka'a Falls, a twin set of streams glistening in the distance. Nearby is a view of the Wailua River Valley where early Polynesian settlers planted taro for poi, the staple of their diet, and breadfruit. This fertile valley was the agricultural center of the ancient Hawaiians and the birthplace Kaumuali'Ii, the last ruling monarch of Kauai. The remnants of a heiau, or temple dedicated to the war god Ku can also been seen at the viewing point.
Smith Boat Tours has taken tourists up the Wailua River to the Fern Grotto where wedding ceremonies have been performed since 1946. Their shade-covered launch looked inviting. While I awaited my departure time, I strolled the nearby Smith Paradise Garden. Acres of well-manicured grounds with shady nooks and a lake framed in trees flush with bright blossoms provided a welcome rest stop.
On the glide up the river framed in Hau trees peppered with yellow blooms, the guide shared the history of the river. The short walk to the grotto is lined with deep red spikes of torch ginger. It is a touristy attraction, but the warm voice of a Hawaiian woman singing Hanalei Moon and the Hawaiian wedding song sparked tears. For the more adventurous, there are kayak tours on the Wailua River combined with a hike up to a waterfall.
Winds on the east side of Kaua'i create high surf that is fun for experienced surfers, but a challenge for the average swimmer. I was thrilled to discover Lydgate Beach Park near the Smith Boat Marina. Wild waves crash on the driftwood-littered white sand beach, but a boulder barricade blocks the foaming monsters and creates a wonderful and safe swimming pool supervised by lifeguards. Like all the beach parks on the Island, parking is free and there are clean bathrooms, showers, and changing areas.
Meanwhile, back at the Sheraton where a cool breeze is always blowing, happy hour was in full swing. At the Crooked Surf Beach Bar locals and guests gather for libations and live music. Sharing adventures with new friends is a fun way to end a sun-filled day.
Many new homes are nestled in the mountains that were not there when I first visited the Island, but there is a keen awareness and measures in place to prevent overdevelopment. No building can be taller than the highest palm tree. The Island population was 30,000 when I was initially here; now 70,000 call it home. There are more well-maintained roads and new fun venues to explore. One of my favorite hikes is in the foothills behind Kapa'a. The Sleeping Giant East Trail climbs to majestic vistas of the eastern shoreline. It has less traffic than the more famous Kalalau Track on the Napali Coast and is easier to navigate.
Join me at my next stop, Poipu, where the sun is always shining.
Nature can be our salvation, and the secret to youth is to fill our mind with beauty. These guiding principles have taken me around the globe in a quest to know Earth's most breathtaking treasures. Nowhere I have ventured has been more soothing, nurturing, and calming for me than Kaua'i where I found my center. Kaua'i will always hold a sacred place in my heart.
With Warm Aloha,
Linda
Editor's Note: This is Part Two of a three-part series exploring the many facets of Kaua'i, the Garden Isle of Hawai'i, written by NABBW's Adventure Travel Associate Linda Ballou, who was fortunate to visit the island just weeks before the series of wildfires which broke out on Maui and the northwest part of the Big Island, in early August, 2023. As most people have now heard, the wind-driven fires prompted evacuations, caused widespread damage and killed over 100 people on Maui's town of Lahaina. 

Lahaina will remain fully closed to the public until further notice out of respect to the town's residents. County, state, and federal emergency responders continue with efforts to identify victims and the missing, and conduct clean-up efforts of debris and hazardous materials resulting from the wildfires. However, beginning October 8th, other areas of West Maui (including Nāpili, Kāʻanapali, Honokōwai and Kapalua) will be open to visitors again. The islands of Kaua'i, O'ahu, Lāna'i, and Hawai'i Island remain unaffected. Should you choose to travel to these open areas we urge visitors to be especially mindful and respectful in our island home as our community continues working through this tragedy.
Adventure travel writer, Linda Ballou, is the author of three novels and numerous travel articles appearing in national publications. Linda's  Lost Angel Walkabout-One Traveler's Tales is the first installment in her Lost Angel Adventure trilogy. It is an armchair traveler's delight filled with adventure to whet your wanderlust. Linda loves living on the coast of California and has created a collection of her favorite day trips for you in Lost Angel in Paradise. Lost Angel Unleashed, the third book in her travel series, is travel memoir that takes you on her most meaningful journeys and some destinations to die for… Learn more at www.LostAngelAdventures.com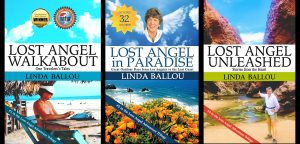 ---
On your way to South Shore make a stop in Lihue at the charming Kauai Museum.
It houses priceless artifacts like the feathered cloaks worn by the royal Hawaiians.
There is a panel of portraits of the last Hawaiian rulers. If you would like to gain a better understanding of the Polynesian culture you will find it here.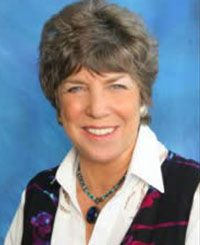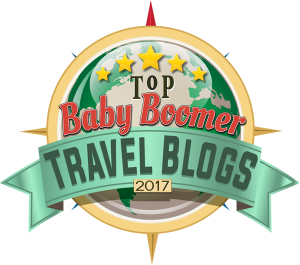 Linda's mission is to experience as many beautiful places on our planet as she can before they are no more. Travel tales relating her experiences while kayaking, horseback riding, sailing, birding and hiking about the globe have appeared in numerous national magazines. She had great fun collecting travel stories, and profiles of people she met in "naturally high places" for her book, Lost Angel Walkabout-One Traveler's Tales. Her latest book Lost Angel Unleashed is the third book in her Lost Angel Trilogy Go to
LostAngelAdventures.com
for more adventures. For more about Linda's novels and media offerings go to.
www.LindaBallouAuthor.com